Solactive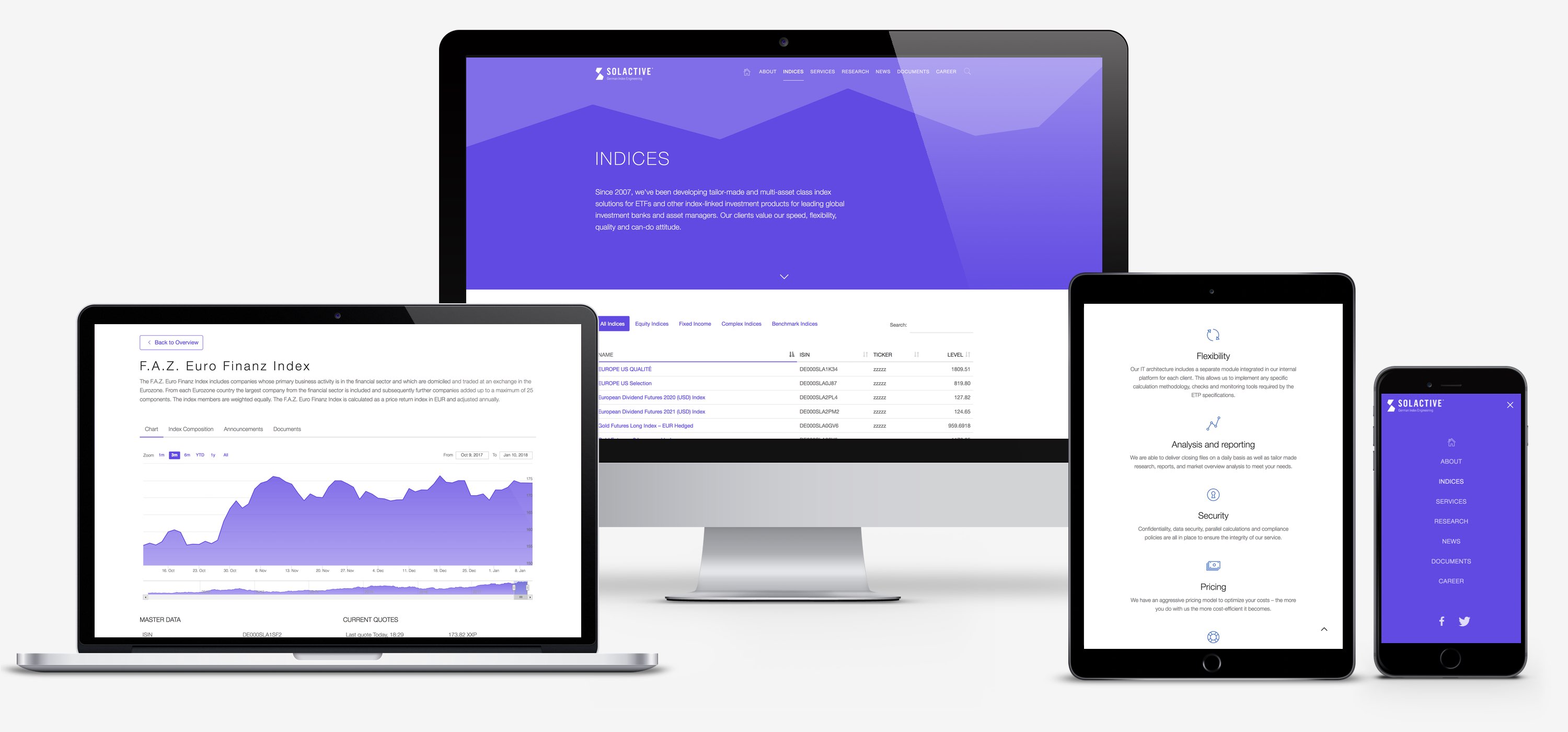 Project Facts
Year:

Task:

Concept, Design & Frontend Development

Technology:

HTML5

CSS3

jQuery

LESS

Kirby CMS

Twitter Bootstrap

Website:
About Solactive
Solactive is a German provider of financial indices based in Frankfurt. The company develops, calculates and markets cost-efficient indices over several asset classes, e.g. Equity, Fixed-Income and Commodity indices. In addition, Solactive also engages in the development and branding of complex strategies not based on traditional underlyings, such as stocks and bonds, but on instruments like funds, life insurance products or basket of currencies. (Source: Wikipedia)
Task
Webseiten Concept, UI & UX Design and Frontend Development of the Solactive website.
Gallery