Lightkey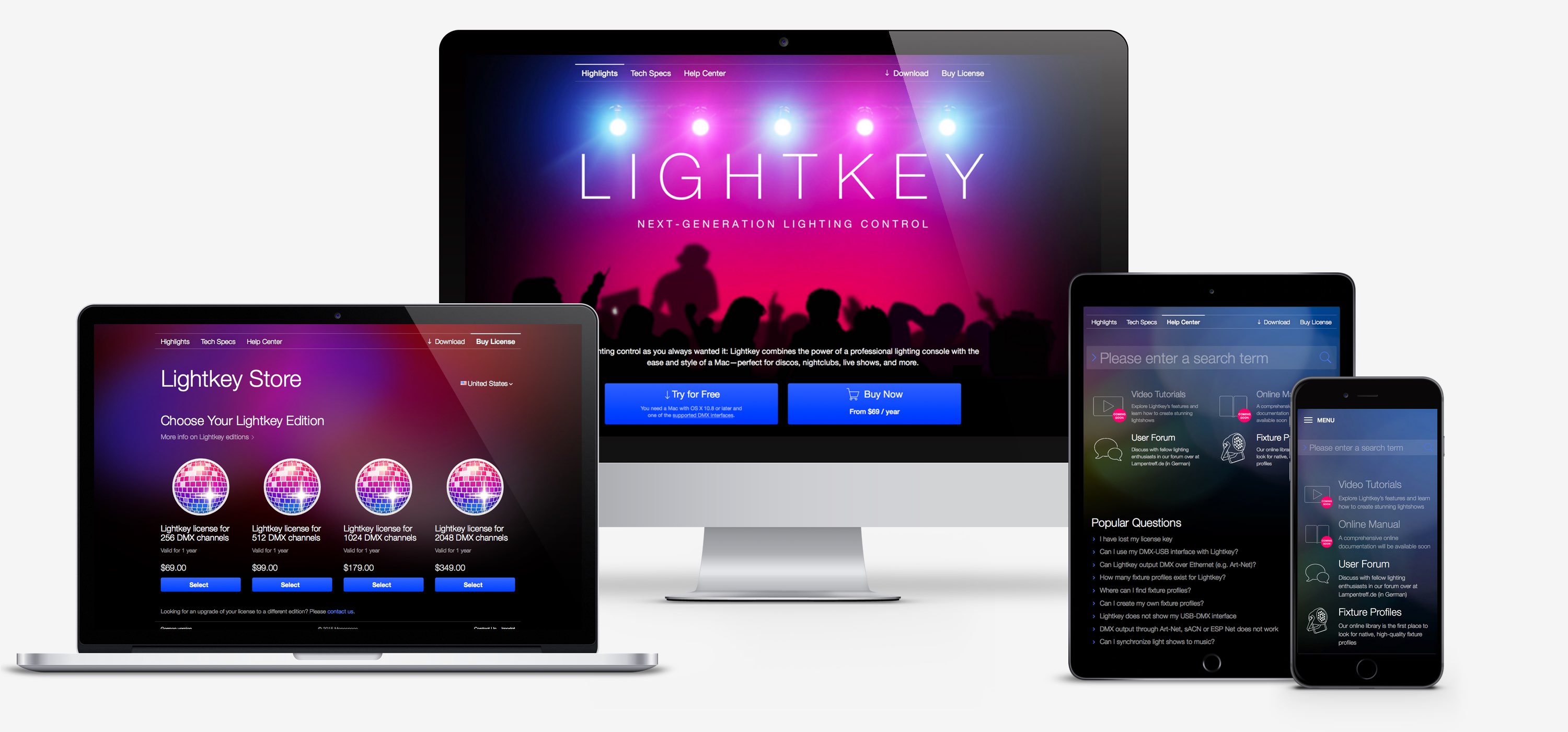 Project Facts
Year:

Task:

Design and Development

Technology:

HTML5

CSS3

jQuery

LESS

PHP

XML

Kirby CMS

Twitter Bootstrap

Git

Website:
About Lightkey
Lightkey combines the power of a professional lighting console with the ease and style of a Mac—perfect for discos, nightclubs, live shows, and more.
Lightkey was engineered from the ground up as a native Mac app. It perfectly matches your Mac's look and feel and comes with all the familiar features like full screen view, autosaving, copy and paste, unlimited undo support, or automatic software updates.
Task
Website design, development (Frontend & back-end) of the Responsive Lightkey website. Lightkey is the Next-generation DMX lighting control app for the Mac.
Gallery